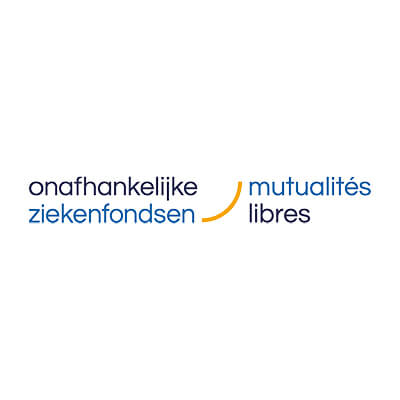 Who are we?
The Union nationale des Mutualités Libres groups together 3 free mutual societies: Helan in Flanders and Brussels, Freie in the German-speaking Community and Partenamut in Wallonia and Brussels. Our organisation is independent and has no political affiliation. Our 3 mutual societies represent 19% of the Belgian population.
Our 3 main missions:
1. To be the legal interlocutor of the authorities and the actors of the compulsory health insurance. As co-managers of the health system, we participate in the development of health policies, negotiate tariff agreements with health care providers and ensure the sustainability of the health system.
2. To be a centre of expertise for specific health care related matters such as Belgian and European regulation, medical, legal, strategic studies, international relations.
3. To be a service centre for our 3 free mutual societies for a series of activities: information, advocacy, litigation follow-up, creation of own tools and applications, pricing, etc.
Our motivation
As a mutual insurance company, we support concrete health objectives. One of our priority objectives is to reduce the impact of the environment on health.
We therefore make it a point of honour to apply exemplary deontology and ensure that our offices are built in a sustainable manner and our garden in an environmentally friendly manner.
Our commitments are as follows:
1. To preserve the natural environment and avoid human activities that lead to its destruction.
2. To do without synthetic pesticides.
3. Favour indigenous plants that exist in the wild in our region.
4. Encourage spontaneity and diversity of wild life.
5. To restrict the development of invasive alien species and not to introduce them.
Our green spaces are made up of flowering meadows maintained in one or two annual mowings with hay export.
The perimeter of the garden is bordered by a native hedge.
A natural pond has been created.
Hardy fruit trees have been planted, as well as native climbing plants.
Insect shelters have been installed as well as 4 beehives on the green roofs of our buildings.
Our garden is crossed by a rustic footpath.