Create value with biodiversity as a solution!
Garden for Health and Life
For health and care institutions
The GHL is an outdoor environmental planning adapted to the users (Residents, Visitors, Care Team) integrated into the care project which aims to maintain the autonomy of the person being cared for and to alleviate the symptoms of their pathologies through the exercise of their preserved cognitive capacities (memory, time and space orientation, communication and interaction).
Its beneficial effects result from the combination of neuropsychological, artistic and environmental approaches that have been scientifically validated.
The beneficial effects
More global autonomy
Positive impact on overall health, social interactions and quality of life, for example:

Diversified interests and activities
Improvement of motricity, spatial orientation with a reduction in falls, memory and communication, body image, family relationships,…
Better appetite and sleep

Reduction of psycho-behavioural disorders
Reduction in health costs (saving on sedative psychotropic drugs) and drug iatrogeny (adverse effects)
People and pathologies concerned
staff: well-being and capacity building
visitors: meeting place with residents
the establishment: attractiveness, reduced team rotation, positive impact
The spectrum of pathologies from which it can benefit is very broad:
neurodevelopmental diseases (autism)
psychiatric diseases (depression, psychoses, eating disorders),
neurological diseases (Alzheimer's and related diseases)
Oncology
This layout was developed in collaboration with experts in the field, including Dr. Thérèse Jonveaux from the CHRU of Nancy and Dr. Reinhard Fescharek, doctor, sculptor, designer. From its conception, it integrates a medical (neuropsychological) and scientific approach, art and biodiversity.
For the companies
The planning in companies are based on the same principles in order to:
Reduce the risk of stress and burn-out
Improve concentration skills and efficiency
Act on well-being
Increase team cohesion
It differs from "team building" and other wellness investments in that it is accessible to everyone, at any time and on a very limited budget.
---
* 1. Rivasseau Jonveaux T, Fescharek R, 2012, 2013, 2018
2. Fescharek, et al. "Impact of a healing garden on self-consciousness in patients with advanced Alzheimer's disease, an exploratory study", 2000
3. Fescharek, et al. « Une UCC à l'heure du confinement: le jardin thérapeutique médiateur d'interaction et de distanciation sociales », 2000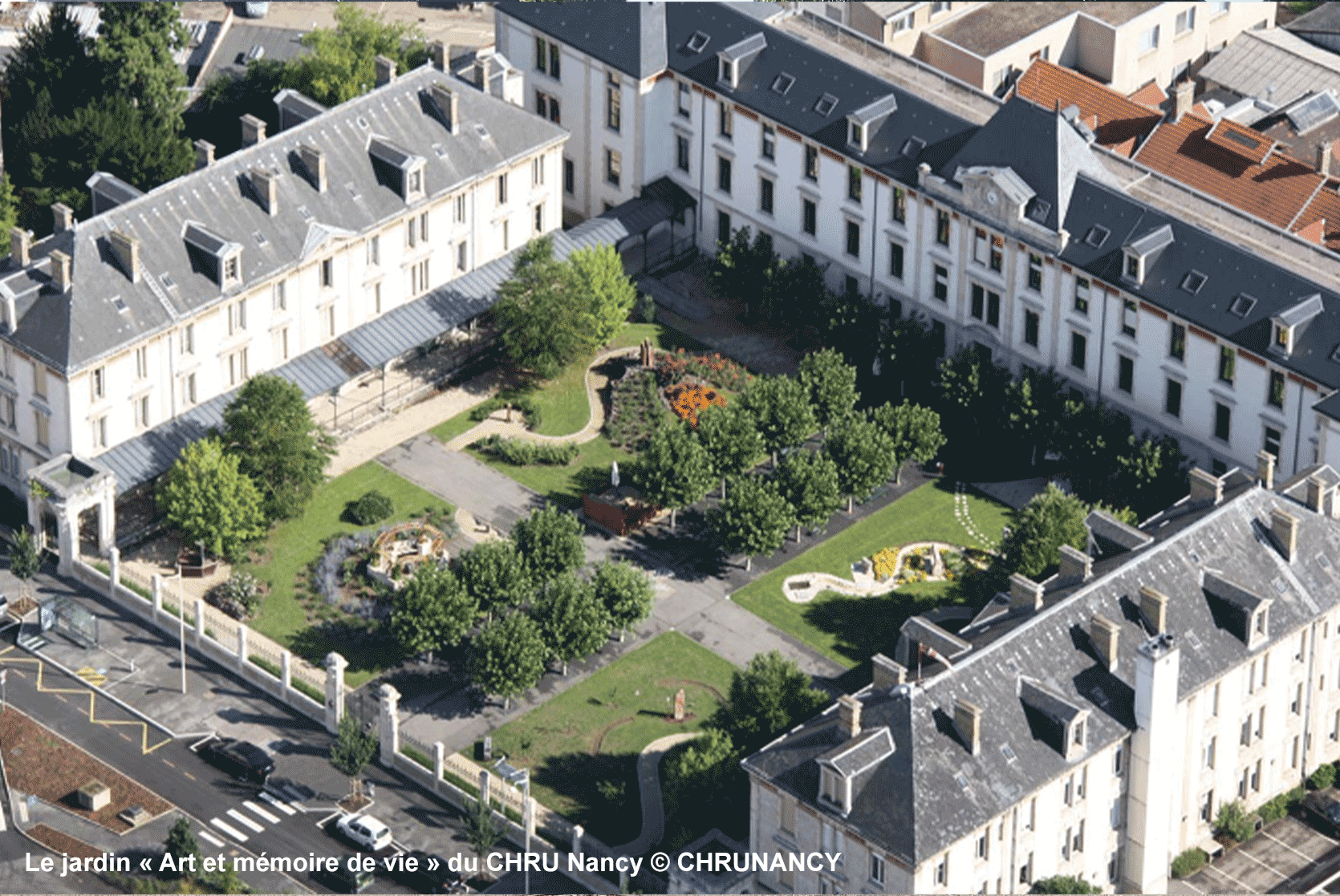 To change tomorrow, contact us today
Want to halt the loss of biodiversity and create value? Do you have an idea or do you want to find out more about our approach and our services ?
Complete the form below and we will get back to you as soon as possible.
BeeOdiversity develops projects in several European countries, Switzerland and the United States. Its tools and services can be used the world over.
To contact us from Belgium and abroad : +32 2 428 00 82
Head office : Avenue des Ajoncs 25 - 1150 Brussels (Belgium)
Operating office : Chaussée de Namur 143 - 1402 Thines (Belgium)
Contact number in France : +33 6 21 76 65 75 
Station F - 5 Parvis Alan Turing Paris 13ème (France)
Like the idea of working with us ?