Create value with biodiversity as a solution!
This tool allows to assess the state of the environment and to identify potential risks on the basis of cartographic data and unique data collected by BeeOdiversity.
It is used by actors wishing to assess their sites, or sites that are of interest for their activity or mission: food industry, real estate, industrial companies, public entities, water producers, etc.
Objectives:
Identify priority sites if a choice has to be made between several sites
Identify potential points of attention. For example, a predominantly agricultural environment presents its own problems (e.g. lack of diversity, pesticides, etc.) and requires adapted measures (e.g. plants that attract auxiliary insects).
Propose general recommendations
Advantages:
Fast results;
Limited budget;
Define priorities and a biodiversity strategy with regard to the local environment.
This assessment can then be confirmed through BeeOmonitoring and/or a site audit.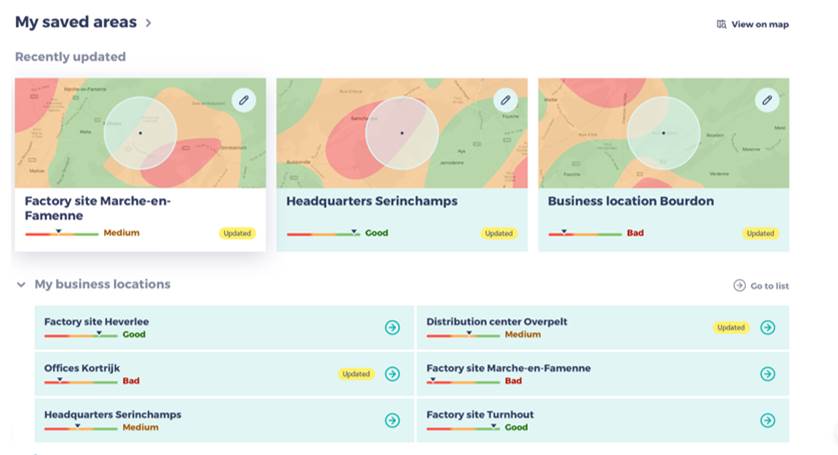 To change tomorrow, contact us today
Want to halt the loss of biodiversity and create value? Do you have an idea or do you want to find out more about our approach and our services ?
Complete the form below and we will get back to you as soon as possible.
BeeOdiversity develops projects in several European countries, Switzerland and the United States. Its tools and services can be used the world over.
To contact us from Belgium and abroad : +32 2 428 00 82
Head office : Avenue des Ajoncs 25 - 1150 Brussels (Belgium)
Operating office : Chaussée de Namur 143 - 1402 Thines (Belgium)
Contact number in France : +33 6 21 76 65 75 
Station F - 5 Parvis Alan Turing Paris 13ème (France)
Like the idea of working with us ?