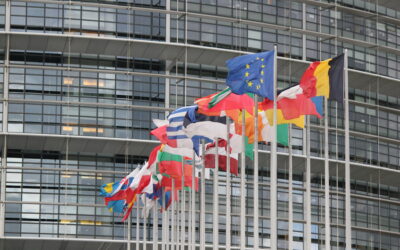 Depuis toujours, les êtres humains ont besoin de la nature pour vivre, alors que la nature n'a pas besoin d'eux pour exister. Les humains interagissent fortement avec leur environnement. Ils en dépendent pour avoir accès à la nourriture, à l'eau et à un habitat. Toutes nos sociétés se sont développées autour de ce que la nature nous offre. Mais les ressources ne sont pas illimitées et l'environnement se dégrade, menaçant ainsi notre patrimoine commun. Il est urgent de prendre conscience du rôle et des bienfaits que les hommes obtiennent des écosystèmes, pour en assurer leur protection et leur gestion par la suite.
read more
To change tomorrow, contact us today
Want to halt the loss of biodiversity and create value? Do you have an idea or do you want to find out more about our approach and our services ?
Complete the form below and we will get back to you as soon as possible.
BeeOdiversity develops projects in several European countries, Switzerland and the United States. Its tools and services can be used the world over.
To contact us from Belgium and abroad : +32 2 428 00 82
Head office : Avenue des Ajoncs 25 - 1150 Brussels (Belgium)
Operating office : Chaussée de Namur 143 - 1402 Thines (Belgium)
Contact number in France : +33 6 21 76 65 75 
Station F - 5 Parvis Alan Turing Paris 13ème (France)
Like the idea of working with us ?