Biodiversity's decline in agriculture
For several decades scientists have been concerned about the decline in the diversity of living species. A major cause of this loss of biodiversity is the intensification of agriculture. However, the agricultural sector realises that it is dependent on biological diversity and that it will have to adapt its practices in the coming years to preserve its resources.
This raises the question: what is the role of biodiversity in agriculture?
The interest of biodiversity in agriculture
Soils alone are home to a quarter of the planet's biodiversity. The multiplicity of organisms underground releases an important amount of nutrients resulting from the decomposition of organic matter that are then more easily assimilated by plants. Underground organisms also contribute significantly to the texture and balance of the soil. A healthy soil is therefore a rich, living soil that is self-regulating and produces good yields.
In the field, hedges, flowering strips and cover crops provide shelter and food for the auxiliary fauna. There are the natural predators that feed on pests, and the pollinators that ensure the reproduction of plants and the formation of fruits and vegetables. 84% of the species cultivated in Europe, and 30% of our food depend on pollination. Pollination services represent an annual turnover of 153 billion euros, which represents 9.5% of the value of total agricultural food production in the world.
Creating value with biodiversity
Regenerating biodiversity creates value for tomorrow's businesses and communities. It's a win-win situation because regenerated biodiversity will give optimized returns. BeeOdiversity prioritizes actions based on quantitative measures. The data collected by BeeOmonitoring allow us to raise awareness, provide expertise and trigger change. They quantify concentrations of pesticides, heavy metals, nitrates and plant diversity over large areas (700 ha). Our vineyard monitoring, for example, has led to significant reductions in the use of pesticides. We support farmers and other stakeholders in their conversion to a sustainable agricultural strategy, which optimizes the use of inputs and improves the biodiversity of agricultural plots.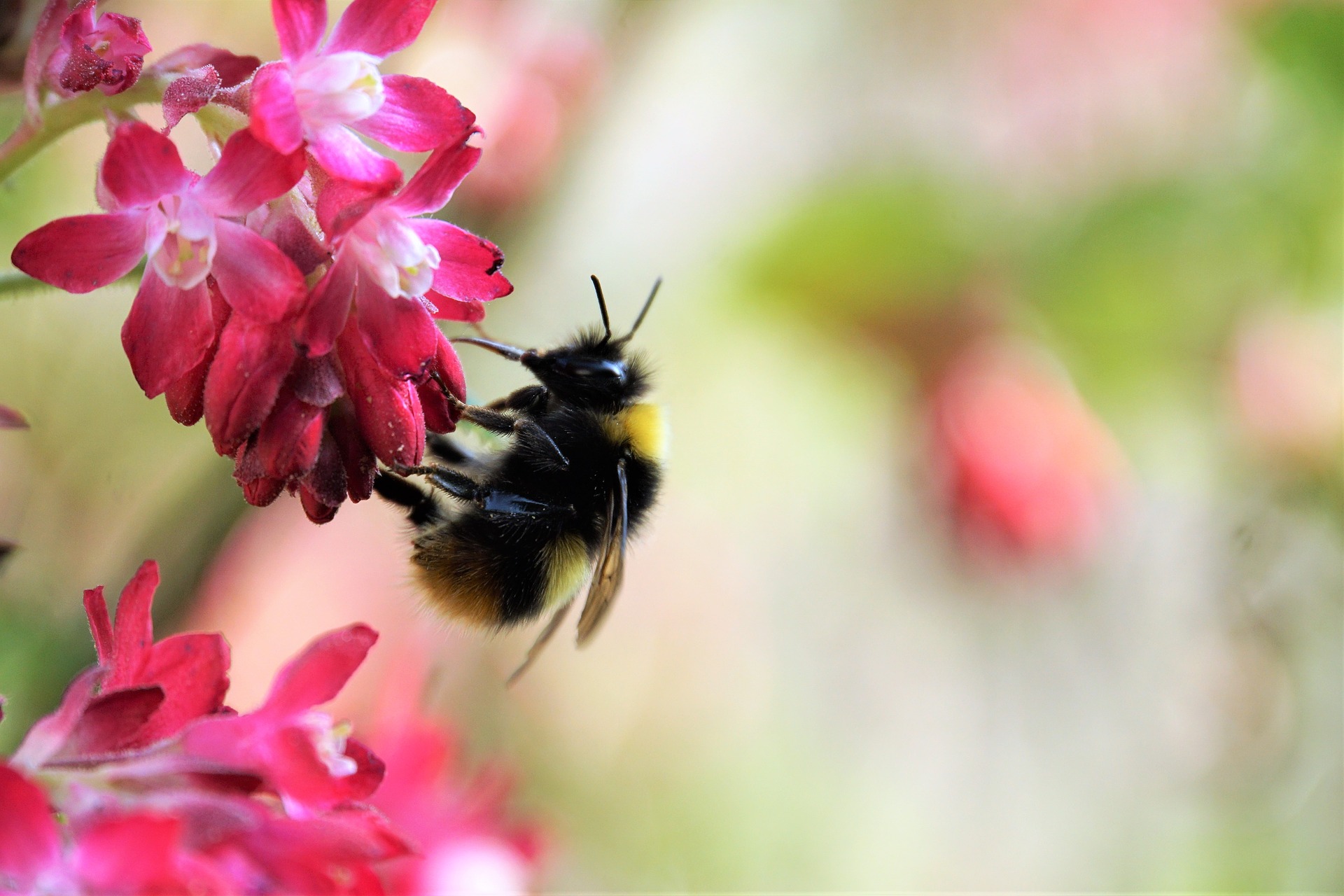 The transition to sustainable practices in agriculture and food production are at the heart of the European Green Deal. The food sector is adapting, and commitments to responsible farming are multiplying. To name just a few, there are companies such as LU, which through the LU'HARMONY program support a wheat cultivation that is more respectful of the environment and biodiversity and reduce the environmental footprint of their biscuits through the whole wheat chain. The Bonduelle group, which has embarked on a pilot program of vegetables in open fields to test technological and cultural innovations aimed at reducing the use of phytosanitary products. Florette France, which through its AGRIlogical approach guarantees products free of pesticide residues, thanks to agricultural practices that promote biodiversity. Or these 19 multinationals, including agri-food giants like Nestlé, Unilever, Mars and Danone, which through the coalition "One Planet Business for Biodiversity (OP2B)" are committed to biodiversity within their supply chains and product portfolios.
For more information on what BeeOdiversity is doing for biodiversity, please contact us.
To change tomorrow, contact us today
Want to halt the loss of biodiversity and create value? Do you have an idea or do you want to find out more about our approach and our services ?
Complete the form below and we will get back to you as soon as possible.
BeeOdiversity develops projects in several European countries, Switzerland and the United States. Its tools and services can be used the world over.
To contact us from Belgium and abroad : +32 2 428 00 82
Head office : Avenue des Ajoncs 25 - 1150 Brussels (Belgium)
Operating office : Chaussée de Namur 143 - 1402 Thines (Belgium)
Contact number in France : +33 6 21 76 65 75 
Station F - 5 Parvis Alan Turing Paris 13ème (France)
Like the idea of working with us ?